Protection and Security Services
Having reliable security services is imperative to most businesses today. From banks, corporations, and universities to banquet halls, parking garages and events, we provide you with that extra reassurance that your event or property will remain completely under control and secure.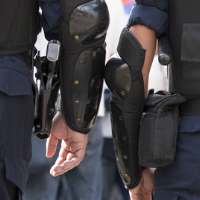 At Professional Protection Specialists Inc, we assure you that we will always be ready when a problem arises. Our staff of well-trained specialists will be able to assist you with any security related issues pertaining to your business or event.
When it comes to security, you need to be able to rely on the professionals to ensure that the job is done right. Call us today to discuss your concerns or if you would like to schedule an appointment or a free consultation.
Our primary security and investigative service area includes: the greater Chicago land area, the North Chicago Suburbs, the near West Chicago Suburbs, the far West Suburbs, the South Chicago Suburbs, and the South West Chicago Suburbs. We are also licensed to cover the entire State of Illinois.
Our job is to protect and secure your business, your home, your property, your employees and your clients and that is exactly what we do.