Professional Protection Specialists Inc of Chicago
From providing additional door security at banquet halls to providing armed security at banks, we offer the most effective security services within the Chicago, Illinois area. Our team of security officers at Professional Protection Specialists Inc., are thoroughly trained and prepared to handle a range of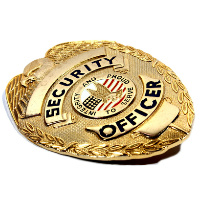 security situations. Whether you are in need of an armed or unarmed security.
We don't just employ guards, we are proud to have off-duty police officers and sheriff deputies on staff to provide you with that extra sense of security. Whether you want your security to be obvious or not, we can provide you with a uniformed or plain clothed security officer.officer, we can supply you with the security and protection you need.
Are you interested in a career as a security officer? We are also a training facility, providing basic security and firearms training. Head over to our careers page for more information.
If you live in the Chicago, Illinois area and you are in need of our security services, feel free to contact us to discuss your needs. A member of our staff will be happy to answer any questions you have and schedule a free consultation.
Full Service
Some of our more sought after services include:
School Security
Process Service
Skip Tracing
Arson/ Fire Scene Security
Background investigations
Secret Shoppers/ Diners
Property Security
Pre-employment checks
Armed/Unarmed Guards
Check out our services page for a complete list of services and locations we cover.