Skip Tracing Services in Chicago
How Skip Tracing Can Help You
Does someone owe you money? Are you looking for someone that has been left an inheritance? If so, there is a fast and effective approach to finding them. It's called skip tracing.
Skip tracing is the ability to use various methods to find someone who has seemingly fallen off planet earth. It doesn't matter if you are looking for: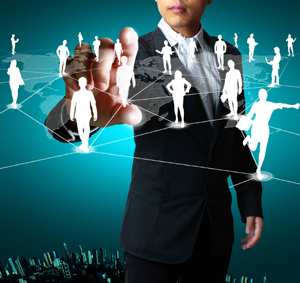 debtors
missing people
felons
delinquent loan holders
bail jumpers
dead beat dads
runaways
felons
Professional Protection Specialists' Skip tracing service will help you to find anyone that you are looking for.
We have all been there when it comes to trying to find someone and it can be an even more relentless, frustrating search when you have no idea where to start looking first. Skip tracing can provide some direction and answers. This process is used in many places around the world. Typically, debt collectors will use skip tracing to find people who have skipped out on a debt or bounty hunters will use it for locating bond jumpers. Police detectives have been using skip tracing for years to catch criminals. Other people who have used skip tracing include process servers, private investigators, repossession agents, attorneys, journalists, witnesses and even private citizens.
A handful of different forms are used with skip tracing as well: credit reports, credit card applications, job application, criminal background checks, social security forms, disability documents, utility bills, loan applications and public tax information.
Typically, skip tracing will start out with the quickest approach to finding someone, the use of the internet. A manual search via an internet and database search engine can provide pretty accurate details to where a person is or where they were, recently. The internet, thanks to social networking sites has become so main stream, that finding someone does not take very long, unless they have worked very hard to keep themselves off the grid.
When looking for a person (known as a "skip" in the skip tracing world) via the internet fails, there are other techniques in which skip tracing uses such as: research, surveillance, interviewing/questioning, or setting up a stake out to further the efforts of finding someone.
If many of these methods come up with no positive findings, typically skip tracing specialists will look to public or private databases that cross references with other skip tracing information holders.
If you are in need of finding someone who has skipped out of the Chicago and or Illinois area without a trace, Professional Protection Specialists can help you out. Professional Protection Specialists work hard at using all the methods of skip tracing to find people. The specialists gather data, analyze it, reduce it to what is needed and then verifies all the data so that it can be used in the best way. The specialists are professionals who spend a great deal of time researching and probing for accurate answers.
Skip tracing is a great way to find someone who may have bailed out on you or your company and it can provide very fast results. Contact Professional Protection Specialists today to find out what they can do to help you find the "skip" that you are looking for.
For a FREE skip tracing consultation, please use the form below to contact us. One of our skip tracing specialists will get back to you within 24 hours or less.
Tags: bail jumpers, Chicago, Chicago suburbs, Chicagoland, dead beat dads, debtors, delinquent loan holders, felons, find people in Chicago, interviewing, locate, locate missing people, private investigator, questioning, runaways, skip tracing, surveillance